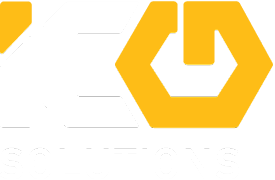 Unlimited Innovation, Without Compromise!
ICO Solutions — Simplicity, Flexibility and Scalability
Simplify your tasks with our user-friendly and integrated solutions! Our fully scalable software packages are offered in thick and thin client operating modes and incorporate all the capabilities you need to maximize your management processes. We're committed to making your life easier!
The most comprehensive and flexible solutions available today!
Since 2001, ICO Solutions specializes in designing and implementing integrated custom applications. Whatever the nature of the organization or the scope of the project, our solutions are perfectly aligned with your business requirements.
Our innovative software solutions are designed by IT experts working hand-in-hand with emergency, security and management specialists. This collaboration enables us to offer smart, adaptive and competitive tools.
Our modular software can be used as standalone systems or as fully adapted or combined systems to form complete solutions meeting all your needs.
Our project management team will help you at every stage of your implementation project: planning, deliverables management, passage and implementation plan, change management, client assistance and after-sale support.